Thermoforming
Thermoforming of plastic sheet has developed rapidly in recent years. This process consists of heating thermoplastic sheet to a formable plastic state and then applying air and/or mechanical assists to shape it to the contours of a mold.
Air pressure may range from almost zero to several hundred psi. Up to approximately 14 psi (atmospheric pressure), the pressure is obtained by evacuating the space between the sheet and the mold in order to utilize this atmospheric pressure. This range, known as vacuum forming, will give satisfactory reproduction of the mold configuration in the majority of forming applications.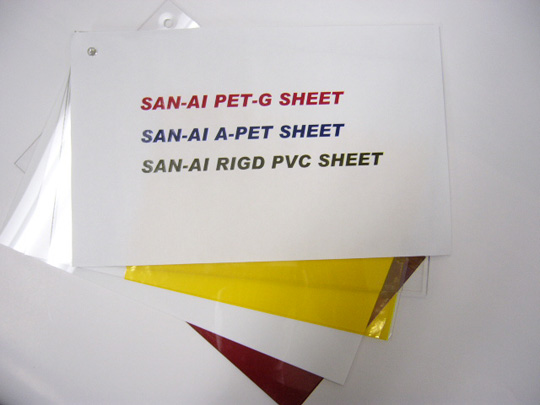 San-Ai is an exclusive manufacturer of some of the newest High Technology Plastics, as we enter the 21st Century.
Please consider our significant supply line and inventory selection, for your next request for quotation for any Plastic Sheeting needs.