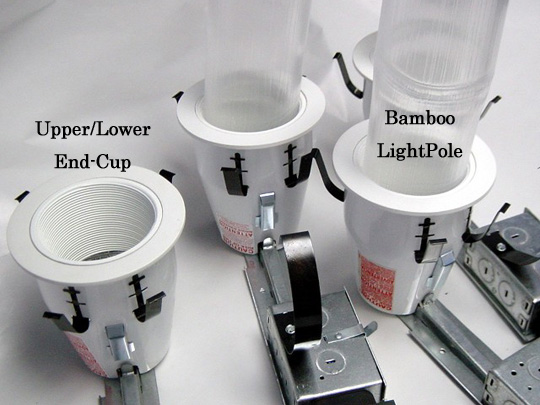 San-Ai USA Bamboo Light Systems are made from the finest materials.
Upper and Lower End Caps are industry standard light fixtures. Common installation procedures, for any recessed type lighting applies.
We use 12 volt system, commonly referred to as "Low Voltage" Light Systems, for cool operation and energy saving design.
Coupled with a dimmer switch, light effects can be changed, specific to the required ambient lighting selected by the user.