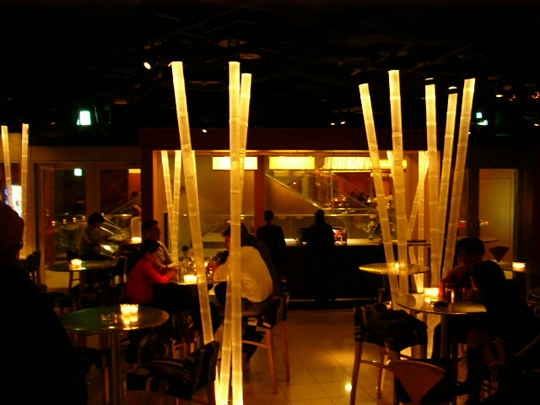 San-Ai Bamboo Light Systems
San-Ai is excited to offer for the first time in North America, our distinctive and unique Bamboo Lighting Systems for use in architectural design projects. Whether you are planning a new application, or retro-fitting an existing area, we believe our Bamboo Light Modules should receive serious consideration.
Naturally Asian in concept and design, the latest cutting edge polymers have been crafted into natural Bamboo designs. The hollow structure is ideal for ambient mood lighting or area illumination, dependant upon the wattage of lighting chosen.
Please take a few minutes to view our exciting design applications. We are sure your own creative thoughts will come up with many other exciting and clever design concepts.
Click this picture to enlarge the image!!
---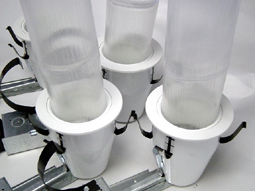 Our Bamboo Light Systems are complete units, with Bamboo Light Poles, Upper and Lower End Caps as well as Lamp Fixtures and wiring harness. Easily installed by any electrician, and not beyond the ability of any accomplished "handyman"!!

View or Download our Online Flyer(pdf)

(498KB)